Posts Tagged 'New York Times'

The Emperor of All Maladies: A Biography of Cancer won the 2011 Pulitzer Prize for General Non-fiction. It won the Guardian Prize, also, and was nominated for the National Book Critics Circle Award. Time Magazine called it one of the 100 most influential books of the last 100 years. The New York Times Magazine called it one of the 100 best works of non-fiction.
Siddhartha Mukherjee, the author, decided to write this book after he began advanced training in cancer medicine at the Dana-Farber Cancer Institute in Boston in the summer of 2003. He became obsessed with the disease and treatments and began the book so he would not "drown in the disease."
Jonathan Weiner of the New York Times reviewed the book in 2010.
Documentary master Ken Burns will produce the Harvard Med School graduate's Pulitzer Prize-winner for PBS. The two will work together on the project in a collaboration with Katie Couric's organization Stand Up to Cancer. Couric lost her husband and sister to cancer; Burns lost his mother to the disease when he was 11. The three-night documentary will air in 2015.
Read globally about cancer but buy this book from your local indie SIBA-member bookstore and keep more revenue in your community.
Comments Off

on The Emperor of All Maladies
Have you heard about Fifty Shades of Grey? It's the hot new thing on the literary scene. The New York Times reports that bookstores cannot keep up with demands for the smash hit novel, which was published by an independent press in Australia. Perhaps that's why Fifty Shades of Grey is number one on the e-book fiction bestsellers list, and number three on Amazon.com's bestseller list.
Fifty Shades of Grey is an erotic novel by an obscure author that has been described as "Mommy porn" and "Twilight" for grown-ups, and has electrified women across the country, who have spread the word like gospel on Facebook pages, at school functions and in spin classes. Or as the handwritten tag on a paperback copy in a Montclair, N.J., bookstore helpfully noted, "Yes, this is THE book everyone is talking about."
Fifty Shades of Grey is the debut of author E L James, a former television executive who began the trilogy by posting fan fiction online. The books, which were released in the last year, center on the lives (and affection for whips, chains and handcuffs) of Christian Grey, a rich, handsome tycoon, and Anastasia Steele, an innocent college student, who enter into a dominant-submissive relationship.
Alabama Booksmith, Bound To Be Read Books, and Wild Iris Books are SIBA-member bookstores that stock the book.
Read globally but buy from your local indie SIBA-member bookstore and keep more revenue in your community.
Comments Off

on Bookstores Can't Keep Hot New Title Stocked
In a previous post, FoxTale Book Shoppe, was listed as one of the best indie bookstores on Twitter. Their commitment to authors and good books has been highlighted with getting an author into the store for an unscheduled book signing.
New York Times bestselling author Erin Morgenstern, author of The Night Circus, decided to make a special trip to the store. Why? Because they  really, really, really love her new book.
When the owners of FoxTale Book Shoppe read The Night Circus, they knew it would resonate with a wide range of their customers, so it became their hand-sell title of the season.  One special customer loved the book so much she offered to design a window display for the store.  FoxTale posted a picture of the window on their Facebook page, which then caught the eye of their Random House rep, who raved all over the social network universe.
Erin Morgenstern was concluding her hardcover tour, with no plans to include a stop in Atlanta, no plans that is, until the window display image reached her via Twitter.  "I gasped.  I did," she said later.  Quickly, a dialogue was established between author and the FoxTale owner, Ellen Ward, leading to the involvement of Erin's Random House publicist, and –as if by magic– a date was decided upon for the author to visit FoxTale Book Shoppe in Woodstock, Georgia, and witness firsthand the enthusiasm her debut novel has inspired.
Morgenstern will be at Foxtale Book Shoppe on January 27 at 7 pm.  The event is ticketed. More information is available on their website.
Read globally but buy from your local indie SIBA-member bookstore and keep more revenue in your community.
Comments Off

on The Little Indie That Could
The Submission by Amy Waldman is a powerful novel that poses the question: What if a Muslim was chosen to design the 9/11 memorial (though the date and the event is never named)? That the architect is a native born American Muslim and the choice made anonymously does not deter the conflicted response from the memorial panel. And, when the choice is leaked to the public, the ensuing divide threatens not only the architect and the panel members, but the country itself.
This is Waldman's first novel. Her background is in journalism as a reporter for The New York Times and a national correspondent for the Atlantic.  The novel has garnered a huge amount of press and praise, including being chosen as Entertainment Weekly's Novel of the Year and short-listed for the 2011 Guardian's First Book Award.
Read globally but buy from your local indie SIBA-member bookstore and keep more revenue in your community.
Comments Off

on The Submission by Amy Waldman
Thank you to Suzanne Johnson's article on Tor.com.
The Silver Bowl, by Diane Stanley (May 1, HarperCollins)
Unwanted at home, Molly goes to work for the king of Westria as a humble scullery maid. She arrives at the castle with no education, no manners, and a very disturbing secret: She sees visions, and those visions always come true. In time Molly is promoted to polishing silver and is given a royal treasure to work on: the king's ceremonial hand basin. But there's something odd about it. The silver warms to her touch, a voice commands her to watch and listen, and then the visions appear. They tell the story of a dreaded curse that has stalked the royal family for years. There have already been deaths; soon there will be more. As tragedy after tragedy strikes the royal family, Molly can't help but wonder: Will Prince Alaric be next? Not if she can stop it.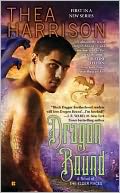 Dragon Bound, by Thea Harrison (May 3, Berkley)
Half-human and half-wyr, Pia Giovanni spent her life keeping a low profile among the wyrkind and avoiding the continuing conflict between them and their dark Fae enemies. But after being blackmailed into stealing a coin from the hoard of a dragon, Pia finds herself targeted by one of the most powerful—and passionate—of the Elder races. Romance alert! First in the Elder Races series.
The Inheritance and Other Stories, by Robin Hobb and Megan Lindholm (May 3, Harper Voyager)
Before she became a New York Times bestselling author, Robin Hobb received critical praise for work written under the name Megan Lindholm. Though they spring from the same imagination, Hobb and Lindholm are separate, diverse identities, each with her own style and perspective. The Inheritance celebrates both, bringing together for the first time classic and new short works from both names. The collection is composed of three offerings from Robin Hobb, including the title story, which makes its U.S. debut here, and a brand-new tale, "Cat's Meat." Megan Lindholm contributes her Hugo and Nebula Award finalist "A Touch of Lavender" and Nebula finalist "Silver Lady and the Fortyish Man," as well as several classic and new stories. Each piece is prefaced by an author's note, offering insight into each story's genesis.
Warcry, by Elizabeth Vaughan (May 3, Penguin)
All is not well in Xy. A faction of nobles is plotting against the queen and her barbarian warlord. As cultures clash and tempers flare, Heath and the fierce Plains warrior woman Atira of the Bear must come together to fight the conspiracy—and to search their hearts for something deeper than raw passion. Fourth in the Chronicles of the Warlands series.
Well of Sorrows, by Benjamin Tate (May 4, Daw)
Colin Harten and his parents had fled across the ocean to escape the Family wars in Andover. But trouble followed them and their fellow refugees to this new land, forcing them to abandon the settled areas and head into unexplored territory—the sacred grounds of a race of underground dwellers and warriors. It is here that they will meet their doom. Driven to the borders of a dark forest, they are attacked by mysterious Shadow creatures who feed on life force. Only Colin survives to find his way to the Well of Sorrows—and to a destiny that might prove the last hope for peace in this troubled land.
Shadow Raiders, by Margaret Weis and Robert Krammes (May 3, Daw)
A new epic military fantasy series by New York Times bestselling author Margaret Weis, with military adviser Robert Krammes. The known world floats upon the Breath of God, a thick gas similar to Earth's oceans, with land masses accessible by airship. The largest of these land masses are ruled by the rival empires of Freya and Rosia. Magic is intrinsic to the functioning of these societies, and is even incorporated into their technological devices. But now a crucial scientific discovery has occurred that could destroy the balance of power and change the empires forever. First in the Dragon Brigade series.
The Rogue, by Trudi Canavan (May 5, Orbit)
Sonea, Black Magician of Kyralia, remains deeply concerned about her son Lorkin, who has gone missing on assignment in the foreign land of Sachaka. Her problems at home remain as well, for there is a rogue magician on the loose, threatening the life of her friend Cery, leader of the Thieves. Lorkin, living among the Sachakan rebels, does his best to learn about them and their unique magic, but the Traitors are reluctant to trade their knowledge for the Healing they so desperately want. In Sachaka, Dannyl has lost the respect of the Sachakan elite for letting Lorkin join the Traitors. And in the University, two female novices are about to remind the Guild that sometimes their greatest enemy is found within. Second in the Traitor Spy trilogy.
The Legions of Fire, by David Drake (May 11, Tor)
In this novel of magical menace to the survival of humanity, David Drake introduces a new fantasy world, Carce, based on Europe during the later Roman Empire. Far in the north, a group of magicians perform a strange dance on a volcanic island, intended to open a gateway for supernatural creatures that will allow them to devastate Earth. Not knowing the cause, two young men, Corylus and Varus,and two women, Hedia and Alphena, separately pursue the answer to mysterious and threatening happenings that prefigure disaster in the great city of Carce, the center of civilization.Through magical voyages in other realities where fantastic creatures, and even gods, help or hinder them, each must succeed or the world will end in fire. First of a fantasy quartet.
Relic Master: The Dark City, by Catherine Fisher (May 12, Dial)
Welcome to Anara, a world mysteriously crumbling to devastation, where nothing is what it seems: Ancient relics emit technologically advanced powers, members of the old Order are hunted by the governing Watch yet revered by the people, and the great energy that connects all seems to also be destroying all. The only hope for the world lies in Galen, a man of the old Order and a Keeper of relics, and his 16-year-old apprentice, Raffi. They know of a secret relic with great power that has been hidden for centuries. As they search for it, they will be tested beyond their limits. For there are monsters—some human, some not—that also want the relic's power and will stop at nothing to get it.
The Rogue Crew: A Tale of Redwall, by Brian Jacques (May 12, Philomel)
Redwall Abbey has never seen a creature more evil or more hideous than Razzid Wearat. Captain of the Greenshroud, a ship with wheels that can sail through water as well as the forest, this beast is a terror of both land and sea, traveling Mossflower Country, killing nearly everything—and everyone—in his path. And his goal? To conquer Redwall Abbey. From Salamandastron to the High North Coast, the brave hares of the Long Patrol team up with the fearless sea otters of the Rogue Crew to form a pack so tough, so rough, only they can defend the abbey and defeat Razzid Wearat once and for all. No. 22 in the Redwall series. Author Brian Jacques died of a heart attack on Feb. 5, 2011, at age 71; The Rogue Crew is expected to be the final Redwall novel.
Dancing with Bears, by Michael Swanwick (May 17, Night Shade)
Dancing With Bears follows the adventures of notorious con-men Darger and Surplus: They've lied and cheated their way onto the caravan that is delivering a priceless gift from the Caliph of Baghdad to the Duke of Muscovy. The only thing harder than the journey to Muscovy is their arrival in Muscovy. An audience with the Duke seems impossible to obtain, and Darger and Surplus quickly become entangled in a morass of deceit and revolution. The only thing more dangerous than the convoluted political web surrounding Darger and Surplus is the gift itself, the Pearls of Byzantium, and Zoesophia, the governess sworn to protect their virtue.
Dead of Veridon, by Tim Akers (May 31, Solaris)
Trouble finds Jacob Burn as he's kicked out of his house, out of his comfortable life, out of everything that is familiar, even turned away from his circle of criminal friends and interesting enemies. Two years after he saved an ungrateful city from a mad angel, thwarting the plans of every powerful faction in Veridon, Jacob is still trying to pull his life together. And still trouble finds him. A bad job goes worse, and soon old enemies present themselves as allies, and former friends set themselves against Jacob as he tries to put the dead to rest and the living to justice. Everything gets more difficult when he's appointed by the Council to investigate the rise of the cog-dead, while some hold him personally accountable, and others in the city work to use the chaos to their advantage.
Read globally but buy from your local indie SIBA-member bookstore and keep more revenue in your community.
Comments Off

on May Fantasy Fiction Releases
Extraordinary – Nancy Werlin
Phoebe finds herself drawn to Mallory, the strange and secretive new girl in school.  Soon the two girls are as close as sisters.  Mallory's magnetic older brother, Ryland, appears and has an exciting hold on Phoebe, but he's also dangerous.
Werlin has written previous YA novels, including The Killer's Cousin, which won the Edgar Award, and Impossible, a New York Times Best Seller.
Crescendo – Becca Fitzpatrick
Nora Grey has a guardian angel, Patch, but he's no angel.  Nora also is trying to find out about her father's death and what her Nephilim bloodline really means.  Crescendo is the sequel to Hush, Hush, a New York Times Best Seller.
Read globally but buy from your local independent bookseller and keep more revenue in your community.
Comments Off

on New YA Titles
The Accidental Billionaires: The Founding of Facebook: A Tale of Sex, Money, Genius and Betrayal by Ben Mezrich
Exuberant and revealing, The Accidental Billionaires is a fast-paced, inside look at a story of fortune gained and innocence lost, and how a company that was created to bring people together ultimately tore two friends apart.
In 2003, Eduardo Saverin and Mark Zuckerberg were Harvard undergrads and best friends looking for a way to stand out among the university's elite and competitive student body. Then one lonely night, Zuckerberg hacked into the campus computer system to pull off a prank that crashed Harvard's network. This stunt almost got him expelled, but it also inspired Zuckerberg to create Facebook, the social networking site that has since revolutionized how people around the world communicate.
With Saverin's funding their small start-up quickly went from their college dorm room to Silicon Valley. But different ideas about Facebook's future tested Zuckerberg and Saverin's relationship, which then spiraled into out-and-out warfare. Soon, the collegiate exuberance that marked their collaboration fell prey to the adult world of venture capitalists, lawyers, and big money.
The Accidental Billionaires will soon be a major motion-picture titled The Social Network.
Ben Mezrich, a Harvard graduate, has published ten books, including the New York Times bestseller Bringing Down the House. He is a columnist for Boston Common and a contributor for Flush magazine.
Read globally but buy from your local indie bookstore and keep more revenue in your community.
Comments Off

on The Accidental Billionaires